Life moves fast. Savor every minute.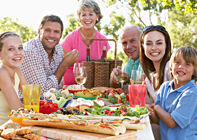 In a fast-moving world, Cartwright provides the products to keep consumers happy and on the go and retailers on top of their game. Cartwright's full line of top-quality cutlery, straws, toothpicks, matches and clothespins offer the diverse choice, competitive price and superb value that today's savvy consumers demand, backed by the kind of responsive service that makes doing business with us a pleasure. Everyday excellence, that's our guarantee.
Available in Cartwright packaging or as private label, Cartwright products are designed with consumer in mind. Cartwright products work hard so that our customers can take life easier, and savor every minute.